Did you know that not everyone spends time thinking about habits they want to change? I was shocked to find this out! I thought, 'maybe these people are in denial'. Or 'maybe they've already arrived at perfection'. Then the thought 'what's wrong with me?' began to surface. Why do I care so much about my habits?
Which are you? Obsessed with changing habits or not aware that habits are a thing? Perhaps somewhere in between? Wherever you find yourself, there is great power in habit.
Many people who come to me for coaching are aware of an area they want to change but experience a sense of being stuck; not sure how to start the change process they're desiring. Those I've been fortunate to work with I encourage with the truth
Awareness is the first step to creating change. Click To Tweet
If you have a growing awareness about an area you want to change in your life, that can be enough to get you moving. Identifying what's in the way of moving forward, and deciding what the first action step needs to be, often leads us to identifying and dealing with habits. Sometimes it's our habits that keep us from enacting lasting change.
Two years ago I read a fascinating book titled, The Power of Habit, written by Charles Duhigg. In his first book, Duhigg a business journalist, tells stories to help those of us who are non-scientific types understand how and why habits are formed, how habits can be changed and he shares elements of scientific research regarding habits of individuals, companies and societies.

Humans are wired for developing habits. Eating and sleeping are two habits that the human body can't function well without for very long; what, when, where and how are ways over which individuals have influence on those basic habits. I loved learning about how habit formation occurs but even more powerful is the knowledge of steps that can lead to lasting change.
I'm going to presume you have faced an area in life where you'd like to make changes. What if you can identify what are the 4 parts of your habit and that changing one of the parts could change the habit? Of course there is more to it than just the knowing, but in The Power of Habit you can learn how to identify the parts of your habit and how to effect lasting change.
What is a habit you've been struggling to change?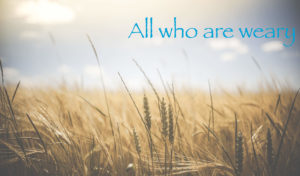 Come to Me
All who are weary and burdened
and I will give you rest.
Take my yoke upon you
and learn from Me,
for I am gentle and humble in heart
and you will find rest for your souls.
For My yoke is easy and my burden is light.
Jesus
When was the last time you made time to take a nap? Go for a walk? Said no to one more thing on your calendar?
One of the easiest things to overlook when developing margin is self-care. Short term neglect may not have a strong impact but long term neglect will cost you. Self-care takes many forms: simply getting more sleep, regular exercise, managing money wisely. clearing your desk. Your health, your emotional well being, your financial security all can be at risk without attention.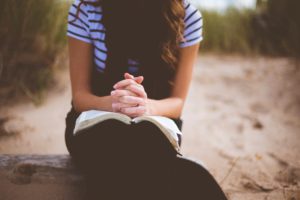 One element of self-care that I believe is an essential to my entire well-being is care for my soul.
I had to give myself permission to invest time in soul care instead of getting up and starting my day's to do list. Getting up to have coffee with Jesus didn't happen consistently until our youngest was 3 years old. I was definitely hit and miss before that. Now 18 years later, this is such a regular pattern of my days that I can't imagine a different way of starting the day. Even when traveling, I make time to begin the day in thankfulness, reading a portion of Scripture and allowing it to roll around in my mind.
This practice of spiritual margin has changed me. Sure I lost a few minutes of sleep at first. Yes there were days when littles were sick and my time was interrupted. Even the thought of "my time" has changed; I recognize time as a non-renewable resource that I have the privilege of stewarding each day.
In the book Margin, Dr. Swenson raises the point that establishing margin in four areas of life: physical, emotional, financial and spiritual can relieve stress and maintain your health and well being.
When my husband and I read this book we recognized some areas that we had already established margin and some that needed work. How we had come to grips with the family calendar was an area of success.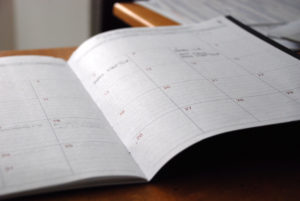 Margin in time management meant guarding "white space" on the calendar. The Hubster identified his need for open space on the calendar early in our marriage; not having every waking minute of every day obligated was vital. He also needed one Saturday each month without anything on the calendar. At first I thought these requests were ridiculous and excessive. I'm an extrovert. He's an introvert. He's also a P on the Myers-Briggs Temperament Inventory so he needs discretionary time with options galore. I'm a J who likes to have things to look forward to; no plans feels depressing to me. After 25 years of marriage we have arrived at many accommodating behaviors but all of them revolve around leaving margin of time for travel, creating things, rest, and whatever needs doing. White space on the calendar is our way of guarding margin in time.
Time is not "our time" or "my time". Time is a gift from God. How we use it is our gift back to Him.
Click To Tweet
Another area always in need of ongoing attention is financial margin. I don't know how it's possible to plan, save, prepare and flow with all that life throws our way financially. Establishing margin and guarding it has been the most difficult challenge in our lives. It's also a huge source of stress in our culture. We hear that the car we drive or the phone we use or the house we live in or the clothes we wear all need to be replaced annually. Perhaps it's the house you live in that "needs" updating. Or your children going to the best pre-school to get into the best college! Money is the key to any one of these ideas and the only answer is MORE!!
Or is it?
What if we sit down and evaluate what is fiscally sound? Maybe this is the first step to determining 'how much is enough' margin?
We've had lots of those conversations over the years and still do. The concept of financial margin has been the most fluid and slippery as our family grew, then grew up, then went to college and are nearly all independent (one is still in college). We have developed a saying in response to me and then the kids saying "I need" this.
Need is a very strong word.
Stopping and evaluating what our are needs and what are our  "wants" has helped us make financial margin a reality where it didn't exist. These are hard considerations but when I ask myself hard questions I find my needs are few where my wants are many.
Taming the want monster is also an ongoing area of self-care!
Spiritual, Physical, Emotional and Financial Margin. Ideas that were new have now become a regular part of life. Our stress is less and our margins are wider. Whew! It was worth the push back and changes that we had to make.
What about these ideas appeals to you?
What do you want to ignore?
Fall has just begun in the US. It is a season known for change. Schools, weather gets cooler, leaves change color and fall, baseball and football overlap, Daylight Savings ends, days are shorter, so many changes. But what season are you in?
Frantic? High stress job?
Busy? Kids, work, relationships, aging parents?
Do you feel like this place looks?
When I found myself in the middle of the "soccer mom" season I discovered the solution to all my problems. I found the solution within the pages of a book with a one word title:
Dr. Richard Swenson discovered from his medical practice that his patients were suffering from a common disease; one that couldn't be fixed by a pill or orange juice. It was stress. His prescription? Create more margin in your life.
Say No more to opportunities that take time away from your priorities.
Guard open space on the calendar as a commitment to each other and yourself.
Make time to care for your soul.
Get outdoors daily.
Create a financial budget and stick to it.
Create a daily/weekly/monthly time budget and stick to it.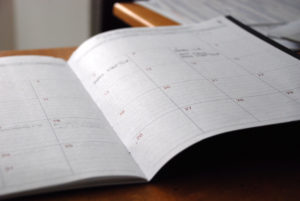 I found that creating wider margins in these four areas: financial, physical, emotional and spiritual, made all the difference in my sanity as a wife & mom. Wider margins also gave me more discretionary time to be with God and with friends. These changes didn't happen in our family overnight. And we still ebb and flow with what area needs greatest focus.
The beauty of creating margin is that you determine how wide they need to be for your season of life. If an area isn't working well, you already have a sense of it. If an area is going smoothly then apply an old saying: "If if ain't broke, don't fix it!"
As you Lean Into Change with me this month, I'll be asking some coaching questions for you to explore. Here are 3 to get you started:
When you look at the list above, what is one area that you already feel you have a sense of wide margin?
What is one area that speaks to you the most as an area to widen your margins?
As we go through this month and Lean Into Change, what can you commit to re-prioritizing as a time budget item?
(I am an Amazon affiliate; if you choose to purchase this book from the link above, I will receive financial compensation)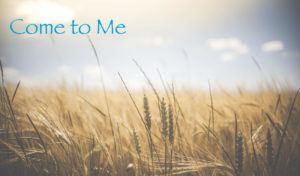 How have you spent your Sunday?
Perhaps you had to work outside the home. Or perhaps you work on Sundays in ministry. Maybe you spent your day outdoors and away from home.
Wherever you are today this invitation is for you.
Come to Me
It's easy to forget this simple, beautiful soul-filling invitation when life is so full.
Jesus simply invites us to Come.
In this series of Lean Into Change, I invite you to try a new way of responding to this millennial old invitation.
Sacred Pathways by Gary Thomas is a book I have truly loved reading and exploring the suggestions of age old ways of connecting with God.  Within his book there is an inventory at the end of each chapter to help you determine with what pathway(s) you most resonate. The wonderful folks at North Point Church have made the inventory available free online with permission from the Zondervan publishing house.
Sacred Pathways takes about 10 minutes to complete. You'll see your scored responses right away; giving you potentially new ideas for better connection with your Creator.
Perhaps over the next 31 days you may take the risk to change up the way you respond to Jesus and His invitation. I'll be unpacking the rest of this passage in the days ahead.
What is your response to this simple invitation: Come to Me?
How have you connected best with God in the past?
Have you ever engaged with Sacred Pathways? If so, what have you learned? What changes have you implemented as a result?
Have you given yourself permission to explore your dreams? You know the ones that you've had since you were a child? Flying an airplane, hiking Mt Everest, running a marathon, learning how to ________ ? So often we let go of those childhood dreams labeling them as childish and diminishing that part of ourselves. And sometimes, when we least expect it, a piece of those long buried dreams surfaces and takes us by surprise.
What if you gave yourself permission to name one of those dreams and bring it out of hiding? What would you do if you discovered that you already have parts of what it takes to make that dream reality?
Maybe there is something that is holding you back, blocking your way forward, and it just feels insurmountable. And so you tell yourself it's impossible. What if the impossible became possible with some changes in the way you think about your life? What would those changes be?
For the next 31 days I'm going to invite you to lean into change. Maybe you are challenged by sorting and decluttering. Maybe your challenge is determining what needs your time and attention first. Perhaps you deal with feeling overwhelmed with all the things that need attention so you do something entirely different with the time you have.
I know each of those places. All.too.well.
That's exactly why I want to encourage you right where you are. I know how hard it is to make consistent progress toward a goal or goals. I know what it's like to lose sight of your dreams. I have battled feeling overwhelmed with all that needs doing. I know the challenge of determining priorities and the hardest part of all: following through.
Sometimes the greatest challenge is simply believing you're worth it and showing up to do the work.
Click To Tweet
Over the next 31 days I promise to point out tools to help you do the work to lean into change; to learn to live the abundant & free life you are meant to live. You see, I believe we are meant for more than simply surviving each day. I believe we are here to thrive, to contribute our skills and talents to help each other,  to build one another up. Sometimes we get so bogged down in the circumstances of life we lose sight of the bigger picture and purpose for this life.
My goal with these 31 posts is not only to share tools but share how they've worked when I use them in my own journey. I'll also share the 1 tip that has made all the difference as I continue to lean into change in my own life, but I'll save the best for last.
Ready to launch into taking care of the busy-ness, the clutter, the overwhelm? Ready to revisit dreams? Ready to step forward from surviving to thriving? Let's get started!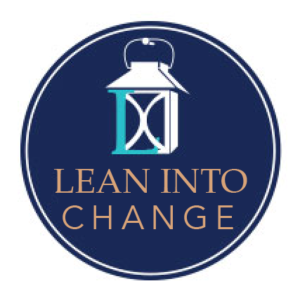 Food, Health & Wellness is the category I'm linking to for the 31 days challenge. It seems most appropriate as I want to focus my writing by connecting the 3 most important aspects of one's life: personal, vocational and spiritual.  Author Glennon Doyle Melton said we're all mini Trinities: body, mind and soul.
I want us to think about connecting these three parts of ourselves instead of isolating them from one another.  Connecting these dots will help each of us live fully engaged in this one life we have here.
Each post of this series will have its title linked here and you'll be able to navigate into each post from this landing page.
Day 1 Navigating Change in Life 
Day 7 Tips for Making a Change in Habits
Day 8 Sisyphean Effort
Day 9 Soul-full Sunday #2
Day 10
Day 11
Day 12 Word on Wednesday #2
Day 13
Day 14
Day 15
Day 16 Soul-full Sunday #3
Day 17
Day 18
Day 19 Word on Wednesday #3
Day 20
Day 21
Day 22
Day 23 Soul-full Sunday #4
Day 24
Day 25
Day 26 Word on Wednesday #4
Day 27
Day 28
Day 29
Day 30 Soul-full Sunday #5
Day 31
Are you a daydreamer? I am. I'm not quite as into my daydreams as Walter Mitty, but I do find myself deep in thought about the "if this…then this" kind of daydream.
Circumstances with work. Circumstances with finances. Favorite places to visit. People I want to spend significant time with. You name it, I have probably daydreamed it.
Is this simply a waste of time? I certainly don't think so! Our imagination is a powerful tool; a tool that we have not fully grasped. Athletes visualize themselves performing the event they participate in to the point of triumph. Why can't the rest of us tap into the power of imaging/visualizing ourselves able to do new and different things? What holds us back?
We do. We hold ourselves back. We practice "self-limiting behaviors" that keep us from change. We tell ourselves things like "I could NEVER do that" or "that's irresponsible" or "no one in their right mind would quit a decent job to go…" What are some of the statements you tell yourself to keep the status quo?
Some of our habits are actually some of the self-limiting behaviors we practice and we may not even realize it. The way we respond to an opportunity to do something new: "Oh I can't afford the time, the money, the effort, the risk" and we haven't even truly evaluated the details. Or we put the kabosh on change with our tried and true response: "I've always done "X" this way, or at this time, or with these people. Why change?"
A great habit is hard to start. Unfortunately the truth is that our own road blocks are often the biggest obstacles we face. Stopping to take an honest look at how we get in our own way is a great gift we can give ourselves. Then addressing each roadblock and removing it can give us the traction we need to develop that great new habit.
And you know what? You're worth the time!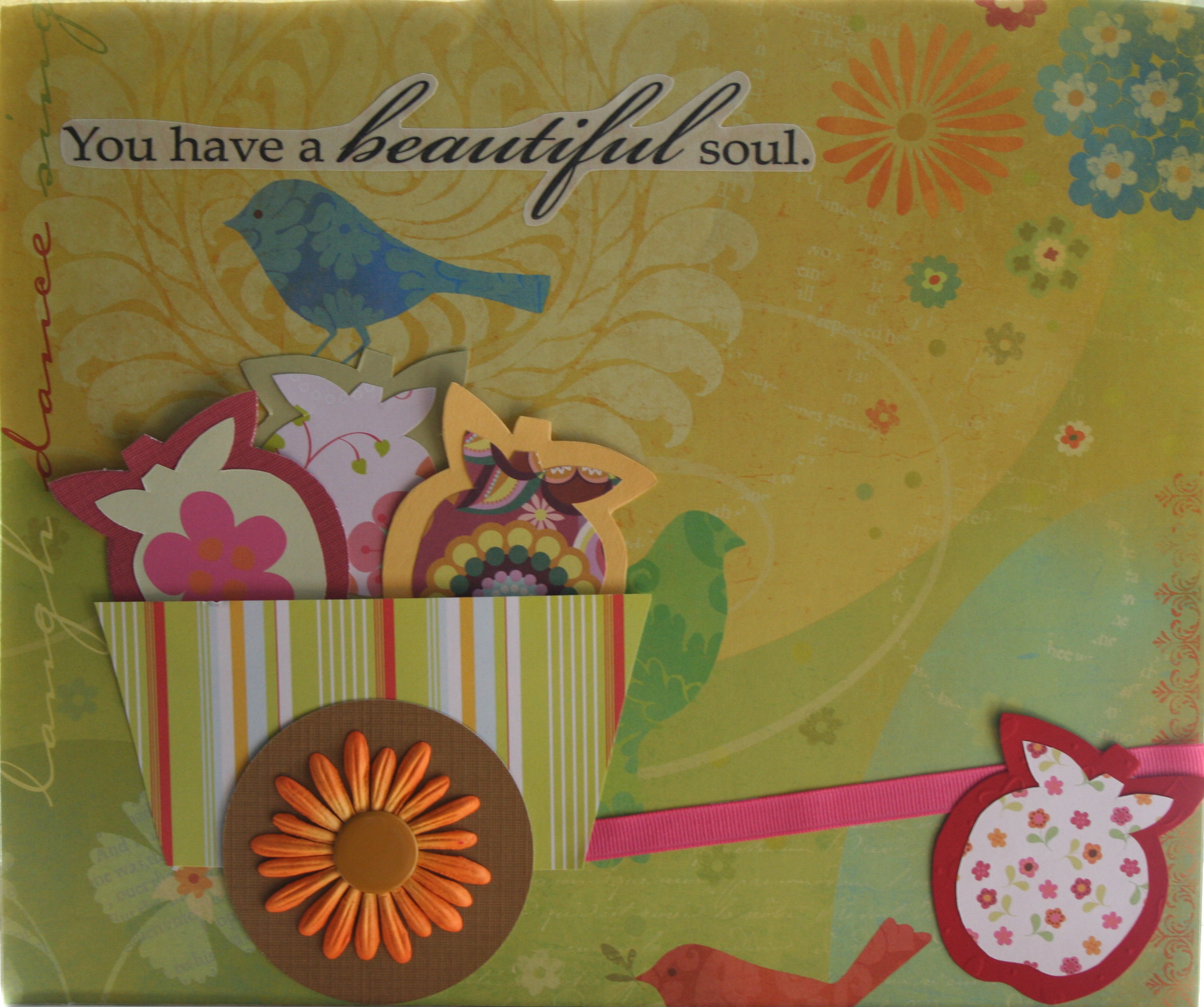 The habit of caring for yourself is a great habit. Not just the everyday physical care but your soul care. You might think soul care is mystic and too self-focused. It's not. Jesus practiced self-care and soul care on a daily basis. We can read how He went off by Himself to pray. How He dealt with thirst. How He provided time for physical rest. How He made time to be in community. How He knew when He needed solitude.
Are these habits Jesus modeled part of your daily life? How about the habit of self-care? And what about your daydreaming? Are you allowing yourself the permission to dream past the present to a future that is yet to be?
In the early weeks of this new year give yourself the gift of time: time to pause and evaluate. Time to reflect. Time to imagine. Time to formulate next steps.
A great habit is hard to start; taking the first step begins the journey of a thousand miles. Need a companion? Shoot me an email!